Naturopathic Medicine Near You
"Naturopathic medicine is the art and science of using natural therapies to support the body's natural ability to heal itself. It focuses on the treatment and prevention of illnesses by addressing the root cause of disease."
At our office, we believe in giving our patients a personalized experience. Each treatment will be personalized to your needs and concerns using a combination of clinical nutrition, botanical (herbal) medicine, acupuncture and traditional Chinese medicine, and lifestyle counseling.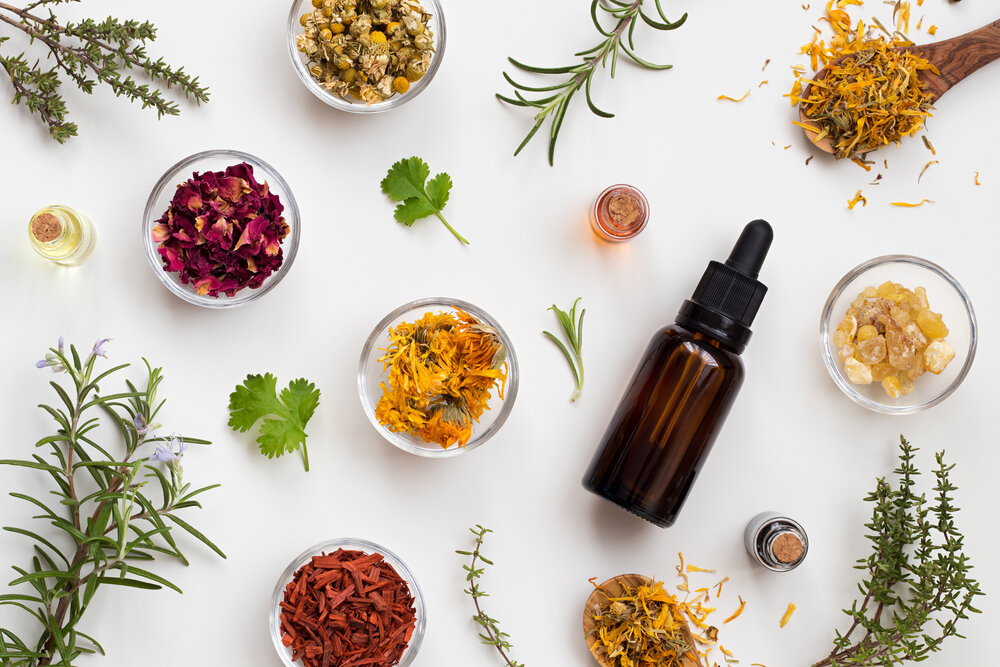 Clinical Nutrition : the therapeutic use of food and nutrition by creating an individualized diet and supplement plan based on your needs.
Botanical (Herbal) Medicine: the use of medicinal plants safely alone or in combination with other medications.
Acupuncture and Traditional Chinese Medicine: the use of fine needles and other therapies such as cupping, moxibustion, Chinese herbology and diet to promote healing and relaxation in the body
Lifestyle Counseling: the guidance and support in making healthy choices in order to achieve and maintain optimal health
What can Naturopathic Medicine Do for You?
We provide naturopathic medicine near you to treat a wide variety of acute and chronic health concerns for people of all ages. It can be beneficial if you are looking to:
Optimize health and prevent disease
Address symptoms that you are unable to address on your own or with the help of other medical practitioners
Treat or manage chronic illnesses
Minimize side effects of drugs, surgery, or other treatments
Common conditions treated are:
Digestive ailments (gas, bloating, heartburn, constipation, diarrhea)
Hormonal imbalance
Fertility concerns
Headaches
Fatigue
Muscle and Joint pain
What are the Advantages of Naturopathic Care?
There are many benefits to seeing a Naturopathic Doctor, including:
Disease Prevention – get treated from the root cause to prevent reoccurrence instead of just symptomatic relief
Cost Effective – focus on prevention and get guidance so you only buy the supplements you really need
Safe Use of Natural Products – get advice from the experts of natural medicine to avoid potential side effects and interactions with your medications
Comprehensive Care – share all of your health concerns and get treated as a whole instead of finding a band-aid solution for each of your symptoms
Personalized Care – get a treatment plan personalized to your health, needs and goals
New Patients to Naturopathic Medicine
The initial consultation will last approximately 90 minutes. It will include a comprehensive assessment and review of your medical history as well as your current health concerns. This may include a complaint-oriented physical exam and diagnostic testing. At the visit, you will be given an individualized treatment plan based on your health, goals, and concerns. Follow up visits are typically 30 to 60 minutes long and can be spaced 6 to12 weeks apart.
How to Prepare for Your First Appointment
Both the intake form and consent form should be filled out prior to your visit. Be sure to send or bring a copy of any information that might be relevant to your concerns such as laboratory test results, imaging reports, and medication list.
FAQ
Does insurance cover naturopathic care?
Most extended health care plans cover naturopathic service. Some plans also include lab or diagnostic testing coverage. You can clarify coverage with your insurance provider. For individuals with a Health Spending Account, visits to a Naturopathic Doctor are 100% covered.
Interested in Naturopathic Medicine in North York?
If you are interested in naturopathic medicine in North York, visit Bayview Village Wellness Centre! Our highly trained naturopathic doctor can give you an alternative option to heal your body and improve your wellbeing. Visit us and try naturopathic medicine near you.