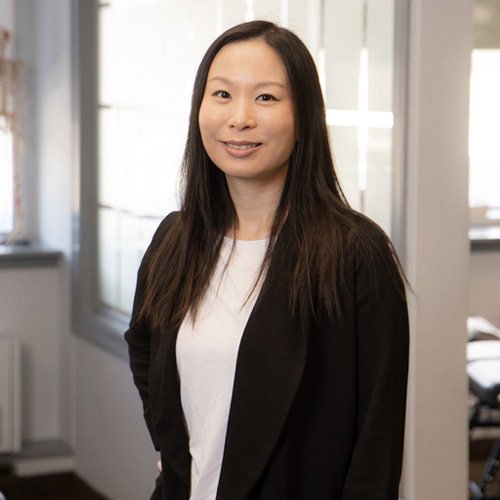 Dr Janet Yu – Naturopathic Doctor
Dr. Janet Yu is a licensed Naturopathic Doctor, graduating from the Canadian College of Naturopathic Medicine. She strongly believes that medicine should be individualized because every person is unique in their health needs based on different physical, emotional, and lifestyle factors. It is her mission to help people understand more about their health by providing education and guidance while exploring the root cause for their health concerns. Dr. Yu maintains a practice in family medicine, and she welcomes patients of all ages. She has a special interest in digestive concerns, women's health (hormonal imbalance, pregnancy care, fertility), weight management and pain management.
In her practice, she integrates philosophies from both Western and Eastern medicine and uses therapies such as acupuncture, cupping, moxibustion, and herbal medicine extensively. The other cornerstone to her practice is nutrition and supplement counseling. She believes that good nutrition creates the foundation of health. She is passionate about working with people to come up with safe, effective, and sustainable treatment plans in order to prevent illness, restore health and maintain optimal wellbeing. In her spare time, Dr. Yu loves to cook, hike, and spend time outdoors with her family and friends.