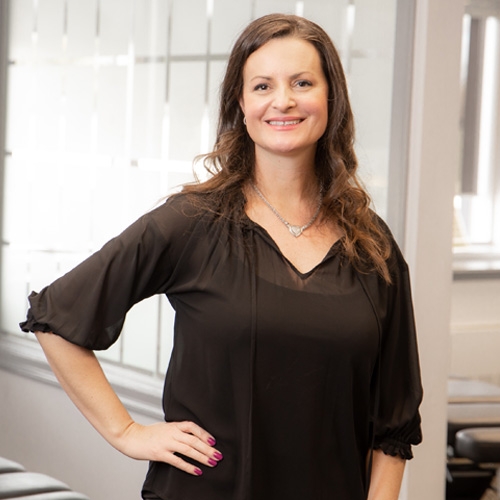 Dr. Tonya Luby
Dr. Tonya believes we were all born with amazing potential and feels privileged to be part of each patient's journey towards a healthier more vibrant life. Being a chiropractor is not only a career but a lifestyle that she chooses to follow. Originally from Tors Cove, Newfoundland, Dr. Tonya earned her Honours B. Sc. in Biology from St. Francis Xavier University and then attended the Canadian Memorial Chiropractic College, graduating in 2001.
Since graduating, Dr. Tonya has built a family focused practice where her passion is natural family living and caring for expectant women, infants and kids. Dr. Tonya has since graduation completed the diplomate program offered by the International Chiropractic Pediatric Association, is certified in Webster Technique and has completed many courses in cranial adjusting, spinning babies and functional neurology. She has spent many years collaborating with local midwives as a family chiropractor. Knowing that chiropractic removes stress from the body, thus allowing optimal healing and function, Dr. Tonya emphasizes the importance of pregnant women starting chiropractic care early and newborns being checked by the chiropractor as soon as possible. She aims to assist women to have the best possible pregnancy, labor and for babies to have the best healthy start to life. "It's incredible to help families make better choices and give their children an opportunity to grow up healthier".Dr. Tonya is married to her best friend and has three amazing, healthy and very active children! She received regular chiropractic care throughout her pregnancies and her children experienced their first chiropractic checkups and adjustments within hours of their birth.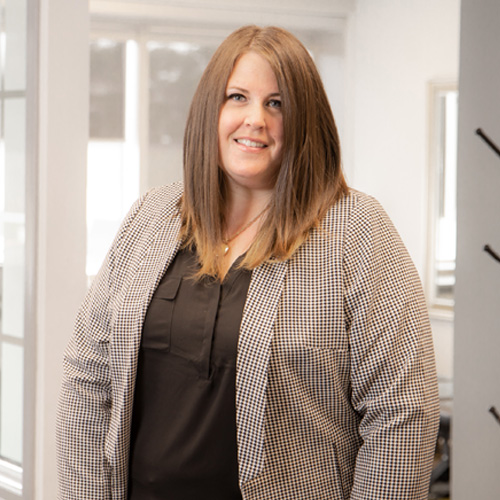 Dr. Amanda Graham
Helping Create Healthy Families
Dr. Amanda always knew she wanted to enter a profession that was focused on healing."I wanted to help families, providing them with the tools and resources to get healthy." Originally from Halifax, Dr. Amanda attended Dalhousie University. Upon completion of her first degree, she moved to Toronto to attend the Canadian Memorial Chiropractic College. After graduation, she focused on caring for pregnant women and children and became a Diplomat with the International Chiropractic Pediatric Association. Also certified in the Webster Technique, she has been present during labour and deliveries, supporting pregnant women for a great birthing experience. Being a family Chiropractor, Dr. Amanda has the greatest honour to check babies right from birth, getting them off to a healthy start in life.
Trained in Functional Neurology, Dr. Amanda sees entire families who are seeking to live better and healthier lives. Dr. Amanda loves to support Motherhood, in any way she can. She has held Mom and baby groups, to build community and connection while presenting relevant health topics to families. Dr. Amanda lives a chiropractic lifestyle by getting regular chiropractic checkups herself. Routine visits to the chiropractor while she was expecting, helped her to have a wonderful pregnancy experience. To maintain good health, she stays active with spinning, rowing and outdoor activities. She also loves to cook and share the healthy recipes her and her family are enjoying.
Dr. Payam Vala
Dr. Payam Vala believes that the key to successful treatment is to identify the right diagnosis. He is focused on patient centered, evidence based care to achieve optimal results that ensures patients' long term well-being. Dr. Vala has vast clinical experience in private care and public university health teams and serves with medical physicians as a consultant for second opinions and complex diagnoses. He specializes in postural strains, neck and low back conditions, nerve pains and disc issues. He is also experienced in treating various sport injuries and has previously provided care to athletes in both Canada's national men's and women's soccer teams. Dr. Vala earned his BSc. in Psychology with Honours at York University and later completed his Doctor of Chiropractic degree at Canadian Memorial Chiropractic College.
We look forward to getting to know you and assisting you with your health goals. Please contact us to book an appointment.