Mary Liougas – Physiotherapist
For over 15 years, Mary Liougas has been providing quality and personal physiotherapy to a wide range of clients, including professional and recreational athletes, pre-and post-surgical patients, as well as the general aches and pains endured by people in day to day life.
Mary's perspective to addressing the needs of her patients has always consisted of breaking down barriers to physical dysfunction and incorporating tailored treatment programs in order to achieve long term results.
Anna Markell – Physiotherapist
Anna Markell is a registered Physiotherapist in Ontario with 4 years working experience in the outpatient orthopedics and inpatient rehabilitation settings, including post-operative care. She is passionate about working in Orthopedics and uses evidence-based practices in designing all of her treatment plans.
Iman Babaie Lawasani – Physiotherapist
Iman BabaieLawasani is a registered physiotherapist in Ontario with 12-year experience in Iran working in clinical and hospital settings as well as being a supervisor of an outpatient rehabilitation ward in a prestigious hospital in Tehran treating musculoskeletal and neurological conditions. In Canada, Iman graduated from The University of Toronto with an academic excellence award. He also graduated in Osteopathy from the Canadian College of Osteopathy enabling him to manage wide array of chronic musculoskeletal conditions applying different manual techniques. In addition, Iman is certified in Dry Needling, a recently introduced technique relieving muscle tensions and muscular trigger points. Iman is always enthusiastic to keep himself updated in physiotherapy knowledge providing his patients with evidence-based treatments. He strongly believes in designing a specific therapeutic plan including manual techniques and exercises based on every single person' requirement regarding their lifestyle and daily activities.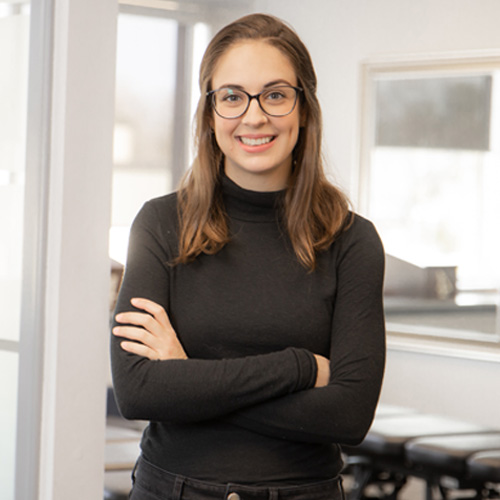 Deanna Lentini – Physiotherapist
Deanna Lentini completed her Masters of Physiotherapy at University of Toronto and has practiced in both the pediatric and orthopedic settings. She has a special interest in Aquatic Physiotherapy because she fascinated by how the physical properties of water can be leveraged for its therapeutic value, and would be happy to advise you on your own water workouts and how to include the pool in your rehab program. She has completed Aquatic Physiotherapy training courses in Deep Water Rehab, AquaStretch, and Aquatic Physiotherapy for arthritis and joint replacement. Her goal as a Physiotherapist is to provide holistic care for each patient using manual therapy complemented with therapeutic exercise. She especially enjoys treating low back pain, hip and sciatica pain, and plantar fasciitis.
Deanna is local to the neighborhood and attended school in the Bayview Village community. She is passionate about her volunteer work as the director of Fix the 6ix – a community organization that collects gift cards and donates them to shelters across Toronto.