Request an
Appointment
our Chiropractor Near You
"*" indicates required fields
Chiropractors in North York
Discover Natural Healing at Bayview Village Wellness Centre
Do you want to live life to the fullest? The multidisciplinary practitioners at Bayview Village Wellness Centre want to help you do just that. Our chiropractors in North York put your needs first, using their years of experience to benefit your health and life. We have been at the same location in our community for over 35 years.
The approachable, nurturing and compassionate Bayview Village Wellness Centre team has the experience needed to thoroughly assess your health, then partner with you to help you get better and stay well. Create a healthier, more fulfilling life, starting today. Looking for a chiropractor near you Contact our wellness centre in North York today to start your natural healing journey!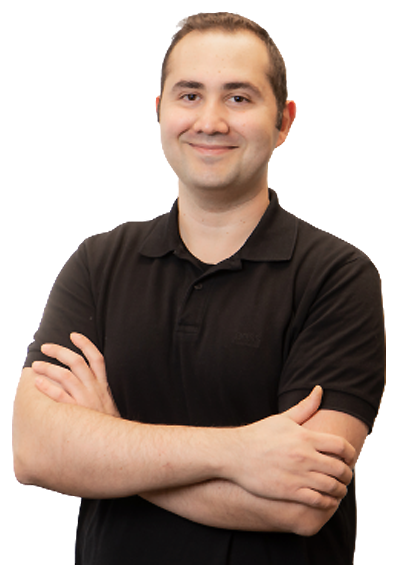 Meet Our Healthcare Providers
At Bayview Village Wellness Centre, our mission is to accommodate each patient's individual health care needs and tailor a treatment plan specific to their wellness. Not only do we strive to eliminate pain, but we also aim to improve your health and quality of life. Our chiropractors near you cater to patients of all ages and welcome you to experience our all-encompassing approach to offering exceptional health care. Your health is our highest priority, which is why we offer a wide range of services such as chiropractic care, physiotherapy, acupuncture, massage therapy, and naturopathic medicine. Our doctors and healthcare professionals offer evening and weekend hours, and same-day emergency appointments. Our chiropractor near you look forward to treating you and your families.
LEARN MORE
Our Hours For
Physiotherapy
Please see our physiotherapy office hours below. Our Physiotherapy services are in Suite 202.
Monday: 8am – 2pm
Wednesday: 8am – 8pm
Thursday: 9:30am – 8pm
Friday: 8am – 1pm
Saturday: 8am – 4pm
Open Evenings & Weekends
Our chiropractors in North York provide convenience and ease to our patients by offering evening hours and weekends to accommodate their busy schedules.
Family-Centered Approach
Our chiropractors in North York take on an approach that is tailored to the individual needs of you and your families, from children to seniors. Welcome to the family!
SAME-DAY EMERGENCIES
If you are experiencing a chiropractic emergency and need urgent attention, our chiropractor near you will fit you in for an appointment as soon as possible.
Full Service Wellness Centre
Full Service Wellness Centre
Our chiropractors near you offer a wide range of wellness services from chiropractic care, physical therapy and acupuncture to massage therapy and naturopathic medicine.

What types of pain do chiropractors treat?
Chiropractors are known for their expertise in caring for patients with back pain, neck pain, and headaches. Our chiropractors near you also treat sports injuries and other disorders involving muscles, ligaments, and joints. The benefits of chiropractic care go beyond this and extend into general health as our core body structure affects overall function and health.
What's the purpose of acupuncture?
The philosophy behind acupuncture is achieving balance throughout your body. Practitioners believe that if you're in pain, your body is not in balance. In treating the pain, acupuncturists try to find the specific acupuncture point that will address your physical problem, thereby putting your body back in balance.
Why should I receive physical therapy for my injury?
Physical therapy assists your body to make a complete recovery and restore you to full function. This is accomplished by designing a very specific treatment program for the injured area. A physical injury damages your muscles, nerves, ligaments, cartilage, tendons, and blood vessels. It is a big challenge for your body to restore everything back to normal. In fact, the repair process may not be fully completed. Even if the pain is gone, you may develop scar tissue, adhesions, or a weak tissue structure that is susceptible to re-injury.
What are the benefits of Massage Therapy?
Through massage therapy, physical functions can be developed, maintained and improved. Physical dysfunction, pain and the effects of stress can be relieved or prevented through regular treatments of massage therapy.
Benefits of receiving massage therapy include:
Promotes relaxation
Pain relief
Decreases stress and anxiety
Improves your posture
Increases your overall energy
Relieves muscle tension and stiffness
Improves your circulation
Improves the function of your immune system
Lowers your blood pressure
Increases endorphins
Improves athletic performance
Can I see a chiropractor if I am pregnant?
Many pregnant women find that chiropractic adjustments improve the pregnancy experience and make delivery easier. Adjustments are adapted to accommodate the stage of pregnancy and the unique needs of each patient.
How many sessions are needed for acupuncture to be effective?
Typically, the longer the patient has the condition, the longer the course of treatment before they experience substantial or lasting results. Acupuncture can be done as often as five times a week, or as little as once a month.
What types of conditions do naturopathic doctors treat?
As primary healthcare practitioners, naturopathic doctors can treat the same conditions as a family doctor, and may refer out to specialists or other healthcare professionals when necessary. Using gentle and highly effective treatments selected to meet your specific healthcare needs, naturopathic medicine can have excellent results in the treatment of the following:
Acute conditions, such as colds and the flu, ear and throat infections, headaches, seasonal allergies, and intestinal upset
Chronic illnesses, such as arthritis, fibromyalgia, chronic fatigue syndrome, autoimmune conditions, hypertension, atherosclerosis, heart problems, eczema, psoriasis, acne, digestion, constipation, irritable bowel syndrome, allergies and environmental illnesses, cystitis, prostatitis, impotence, and Cancer (prevention, minimize side-effects of chemotherapy and radiation, reduce recovery time, support immune system)
Women's health issues, such as infertility, PMS, menstrual disorders, menopausal symptoms, fibrocystic breast disease, uterine fibroids, endometriosis, polycystic ovarian syndrome, and enhancing health in pregnancy
Other issues, such as mental or emotional stress, anxiety, depression, insomnia, and attention deficit disorder