What is Massage Therapy?
For thousands of years, massage therapy has provided relief and treatment for a wide variety of ailments. It's an all-natural treatment to alleviate discomfort from chronic pain, the overuse of muscles or simply the everyday stresses we all encounter. As we engage in our daily lives, it's these stressful experiences that can take a toll on our bodies. We provide massage therapy in North York to improve your health and well-being.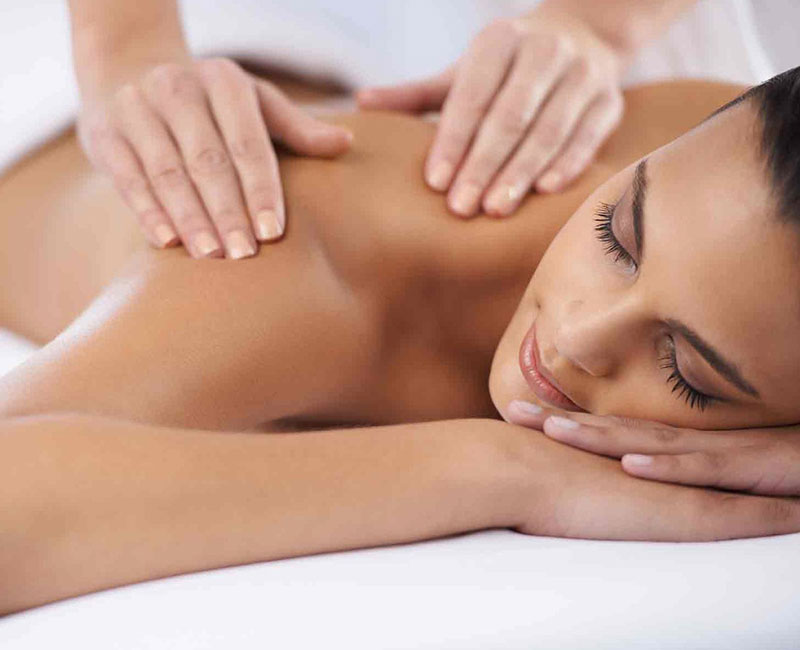 Massage Therapy Near You
Massage therapy consists of various techniques involving hands-on manipulation of the soft tissue. Our Massage therapists will treat your muscles, connective tissue, tendons, ligaments, and joints for the purpose of optimizing your mobility and well-being. Massage treatments have a therapeutic effect on the body by acting on the musculoskeletal, nervous, and circulatory systems.
Swedish Massage
A Swedish massage is what would most likely come to mind when you think of a massage. This technique promotes relaxation through the use of broad, general strokes, and muscle kneading to release muscle tension and adhesions.
Sports Massage Therapy
There is a lot of tension in your body when you engage in sports. When you have tension in your muscles, it can be challenging to perform at your best. A sports massage is a specific treatment targeted towards athletes. By receiving a massage before or after you play, you can improve your performance when your muscles are at it optimal health. You will also be more relaxed psychologically. A sports massage can also help reduce recovery time when you get injured.
Deep Tissue Massage
Deep tissue massage is a massage technique that involves applying sustained pressure using slow, deep strokes to target the deep layers of your muscles and connective tissues. This helps to break up scar tissue that forms following an injury and reduce tension in muscle. It can help promote faster healing by increasing blood flow. It also helps to treat muscle pain by improving the health of muscle tissue by decreasing muscle resting tension. A deep tissue massage has both physical and psychological benefits.
Trigger Point Therapy
Trigger Points also known as myofascial trigger points are painful, tense areas found in muscles and the connective tissue called fascia. These points may be the cause of pain in other parts of the body. The benefits of trigger point therapy are numerous. Not only is it effective in reducing headaches and muscle tension, it can also improve range of motion and flexibility. Patients have found it successful in improving their posture and relieving pain.
What Conditions Can Massage Therapy Alleviate?
Chronic pain
Carpal tunnel syndrome
Sciatica pain
Fibromyalgia
Plantar fasciitis
Tension headaches and migraines
Muscle tension
Prenatal and post-natal discomfort
Stress
Whiplash injuries
Tendonitis
Muscle sprains
Repetitive strain injuries
Arthritis
Injuries from Motor Vehicle Accidents
Workplace injuries
Sports injuries
Please contact us if you're looking to receive massage therapy in North York.
The Benefits of Receiving Massage Therapy Near You
Through massage therapy, physical functions can be developed, maintained and improved. Physical dysfunction, pain and the effects of stress can be relieved or prevented through regular treatments of massage therapy.
Benefits of receiving massage therapy near you include:
Promotes relaxation
Pain relief
Decreases stress and anxiety
Improves your posture
Increases your overall energy
Relieves muscle tension and stiffness
Improves your circulation
Improves the function of your immune system
Lowers your blood pressure
Increases endorphins
Improves athletic performance
What to Expect During Your Massage Treatment?
Before a treatment, your Massage Therapist will propose a personalized treatment plan based on an initial assessment and your health history. The assessment consists of various tests to determine the condition of your muscles and joints. Any personal and health information you provide to your Massage Therapist is completely confidential and will be safeguarded. Your health record cannot be released or transferred without your written consent. Your Massage Therapist must also obtain your consent to work on any part of your body, regardless of whether you are fully clothed, or fully or partially covered with sheets or blankets. Your privacy will always be respected, and you may withdraw your consent for treatment at any time.
Various specialized movements of the hands, over the skin or clothes, make up the Massage Therapy treatment. The Massage Therapist will work with your level of pain tolerance during the treatment, and the treatment can be stopped at any time or modified should the treatment become uncomfortable. At the end of the treatment, your Massage Therapist leaves the room to allow you to get dressed. After, they will discuss with you when you should return, and if they have any advice for remedial exercises for you to do at home before your next appointment.
Looking for a Registered Massage Therapist in North York?
All our Massage Therapists at Bayview Village Wellness Centre are registered and in good standing with the College of Massage Therapist of Ontario (CMTO).
Getting Started on Your Healing
If you're in need of relaxation or therapeutic massage in North York and the surrounding area, please call the clinic to book an appointment with one of our Registered Massage Therapist at Bayview Village Wellness Centre. We are conveniently located in the Professional Offices at the north side of Bayview Village Shopping mall at the Northeast corner of Bayview Ave and Sheppard Ave E. We are happy to offer massage therapy near you.