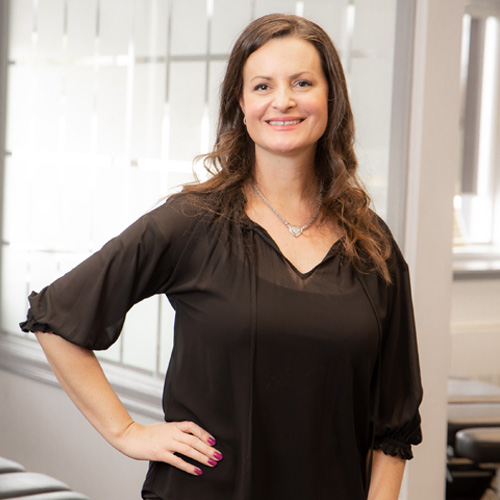 A Chance Meeting Changed Everything
It was at the young age of 14 that Dr. Tonya first learned about the chiropractic profession. She loved the idea that chiropractic care was natural and helped people stay healthy.
If you take care of your body and treat it right, it'll do what it was designed to do."
A Special Interest in Prenatal and Paediatric Care
Dr. Tonya attended Canadian Memorial Chiropractic College. Her approach to chiropractic care has evolved since then, and she focuses heavily on working with babies, children and pregnant women. She's attended numerous courses concentrating on these areas and has completed a 250 hour program offered by the International Chiropractic Pediatric Association. Her family-based training also includes a certification in the Webster Technique.
Dr. Tonya has developed a great relationship with area midwives, doulas and other birthing professionals. She has a reputation for nurturing and supporting expecting moms throughout their pregnancy. Knowing that chiropractic removes stress from the body, thus allowing optimal healing and function, Dr. Tonya emphasizes the importance of pregnant women starting chiropractic care early and newborns being checked by the chiropractor as soon as possible. She aims to assist women to have the best possible pregnancy, labor and for babies to have the best healthy start to life. "It's incredible to help families make better choices and give their children an opportunity to grow up healthier."
An Active, Healthy Family Life
Dr. Tonya hails from Newfoundland and loves her home province and its laid-back, family-oriented feeling.
She has three young children and spends most of her free time being present in their lives. Her whole family is adjusted regularly. Dr. Tonya received regular chiropractic care throughout her pregnancies and has adjusted her children since they were born.