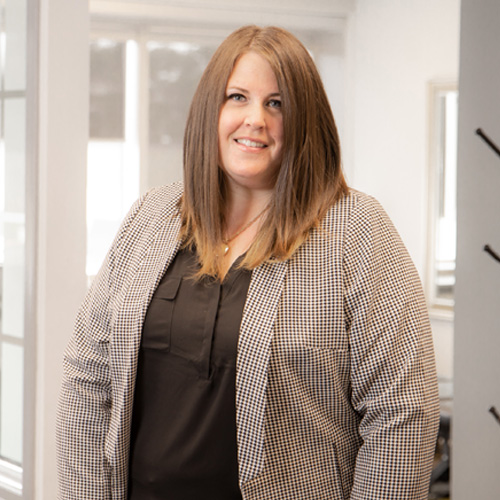 Helping Create Healthy Families
Dr. Amanda always knew she wanted to enter a profession that was focused on healing.
I wanted to help families, providing them with the tools and resources to get healthy."
Originally from Halifax, Dr. Amanda moved to Toronto to attend the Canadian Memorial Chiropractic College. After her graduation, she started to focus more on caring for pregnant women and children and became a Diplomate with the International Chiropractic Pediatric Association.
Also certified in the Webster Technique, she is often present during labor and delivery in the hospital or at home, supporting moms for a great birthing experience. After, Dr. Amanda can check the newborn baby, getting them off to a healthy start in life.
Starting Care During Pregnancy
"It's important for pregnant moms to be under chiropractic care because your nervous system controls everything in your body. Your body is working the hardest and under the greatest amount of stress during birth. You want your nervous system to be working at its full capacity so that you can trust your body to do its job. If you keep your body free from stress, innate intelligence will keep your body in top working order."
Dr. Amanda advises pregnant women to get chiropractic care as early as possible in their pregnancy, to eat healthily and be as active as they can up until the time they give birth. She sees entire families who are seeking to live better lives, together.
Enjoying a Healthy Lifestyle
When she's not at the practice, Dr. Amanda lives a chiropractic lifestyle by getting regular chiropractic checkups. Routine visits to the chiropractor while she was expecting, along with yoga, helped her to have a wonderful pregnancy experience. To maintain her good health, she stays active with spinning, rowing and outdoor activities.
Our team welcomes the opportunity to assess your needs.